About Buckle Family Chiropractic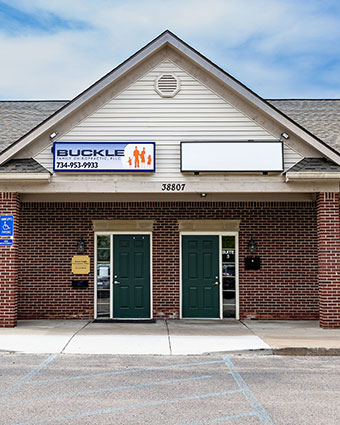 When choosing this Livonia location in 2011, its proximity to the freeway was a main consideration. After being in another location for almost four years after graduating from Palmer, Dr. Kyle Buckle wanted a place easily accessible for Plymouth and Westland as well.
Our Philosophy
The philosophy of our practice is to provide drug-free health care to the surrounding community, to make it a healthier place. We want to make an impact by educating and helping people, as they strive to live a healthier lifestyle.
Our entire team aims to share chiropractic care with as many people as possible to improve their lives and help them understand how effective natural healing can be.
Forging Connections & Providing Focused Care
We aim to treat you like family and form a lasting connection with each person we see. "If it's not something I would recommend to my own family, I won't use it for my patients," said Dr. Buckle.
Everyone will receive focused chiropractic care. We are 100% committed to helping you achieve your health care goals, and making this an overall good and positive experience.
MEET DR. BUCKLE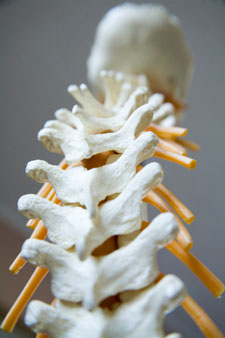 Results You Can See
Dr. Buckle had a memorable experience during a clinic trip abroad in India. He worked with a little girl who was about six or seven years old, with extreme nuchal rigidity. She was unable to bend her head forward because of a rough birth process.
Her brainstem had a lot of pressure due to the misalignment of her upper cervical vertebra. Dr. Buckle was able to treat her about four times, and there was a significant reduction of the systemic nuchal rigidity, down 75-80%.
She went from being fearful and scared to a warm, loving child who loved to smile. The girl was ready to jump on the table, because she realized how much positive change there was from Dr. Buckle's care.
That was the point when he realized just how powerful an impact chiropractic has on the human body. Dr. Buckle is grateful to bring health and healing to so many people naturally.
Book a Visit
Looking for a more natural alternative to pain relief and optimal health. Contact our office today to book a visit!
CONTACT US
---
About Buckle Family Chiropractic | (734) 953-9933