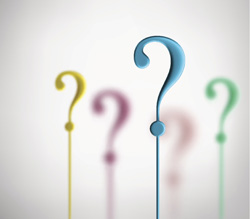 Buckle Family Chiropractic Frequently Asked Questions
The Buckle Family Chiropractic team is excited to be able to share chiropractic care with you.  We truly believe it can make a world of a difference in your life, you just have to give it a chance. Through our gentle care and comfortable office, we make your time here exciting!
Ready to find relief but still have questions?  No problem!  Enjoy some of our commonly asked questions and our answers and then contact us today so we can get started.
Q. How much does care cost?
A. We offer very affordable, personalized care and we also accept most insurances.  To find out more details, come visit us so we can discuss what options are available to you.
Q. How long chiropractic care last?
A. The duration of your care depends on your condition and how fast your body responds.  Once we know more about your health, we can determine how frequently care would benefit you.  We have some lifelong patients who come in to get refreshed,  and some who come temporarily.
Q. Does it hurt?
A. We are extremely gentle and ensure that you're comfortable during your adjustments.  You may be surprised how refreshed and relaxed you feel after!
Q. Are X-rays needed?
A. This will depend on your condition.  X-rays help us see the big picture of your health, so we love being able to reference them although they are not always required.
Q. Can people with back surgery see a chiropractor?
A. Absolutely.  Want to learn more?  Give us a call so we can discuss how we can help you before and after surgery!
Get Started Today
Contact Buckle Family Chiropractic so we can get started!
CONTACT US
---
Buckle Family Chiropractic FAQs | (734) 953-9933