Buckle Family Chiropractic Reviews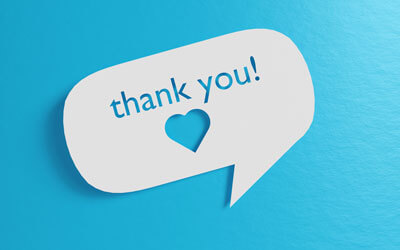 What Our Livonia Patients Say
At Buckle Family Chiropractic we love when patients share with us their feedback and comments after chiropractic care. Please read our patient testimonials below to see what other people have achieved through their tailored treatment plans with us.
Share your stories too! Click here to send us your feedback so that we can help to spread the word about the benefits of natural Buckle Family Chiropractic care.
For more information, or to schedule an appointment contact us today.
---
Wonderful Experience
This was my first time at a chiropractor. It has been a wonderful experience. Dr. Buckle has done a wonderful job explaining the process and what he has been noticing each session we have. They also checked in between my visits to see how I was doing. I have gone twice and both times had a great experience! Looking forward to this continued treatment with them.
- Alice S.
Very Accommodating
Dr.Buckle and his receptionist are Awesome!! They're always so friendly, helpful and very accommodating for appointments!! For me he helps with my lower back and neck issues. For my kids he helps keep their back aligned, especially after playing their sport, football and basketball.
- Kim B.
Very Courteous
I was very nervous to go to a Chiropractor for the first time. Dr. Buckle and his team were very courteous from the first call all the way through the adjustment which was not scary at all. I came in with awful back pain that was not going away. I felt so much better after the first visit. Each visit that followed my back kept improving. I'm now able to do more than I have in months and my overall health feels so much better thanks to Dr. Buckle.
- Denise G.
Best Chiropractor
I found Buckle Family Chiropractic through Google reviews. The reviews did not lie; this is the best chiropractor I have ever been to. On the 1st visit, we figured out what was happening with me and set up a plan to get me back on track. I was worried about the cost of the whole process; they already had my total out-of-pocket and let me pay upfront. I really appreciated that. Dr. Buckle is honest about what you need to feel better but isn't overbearing. I have seen Dr. Buckles at least 15 times now, if not more. I am impressed by how he remembers everything we talk about and genuinely cares about the issues I face. It's not his job to listen to me, but it's nice that he does. The receptionist is always highly professional and answers all my questions. She makes the process seamless and stress-free. I don't plan on switching chiropractors anytime soon.
- Devin T.
Excellent Practice
Excellent office and practice. Dr. Buckle is excellent- extremely friendly and a great listener. He has helped me through a bout of serious neck/shoulder pain. His receptionist is also wonderful – very friendly and helpful.
- Katie
So Welcoming
First time ever been to a chiropractor, one of the greatest experiences it was so warm and welcoming. I felt so comfortable with talking to him. My body feels so much better even though I'm a little sore that's OK but I will recommend him to anyone that needs to see a chiropractor. I'm so happy right now.
- Cre C.
So Happy with Buckle Chiropractic
Many thanks to the team at Buckle Chiropractic!! From scheduling, accommodating and clinical procedure, I couldn't be happier!
Dr Buckle is an extremely thorough and considerate professional who took the time to review and explain in a manner that exceeds most I've dealt with in a medical arena!
His plan and execution have been fantastic thus far!
Thank you Kyle!!!
- Joe Z.
Great Chiropractic Practice
Professional Knowledgeable No Nonsense Chiropractic Services.
The Staff Are Friendly & Direct…
The Office Is Clean And Well Kept.
Do Yourself A Solid And Make An Appointment, You'll Understand Why The First Visit ✨
- ASR Mechanical Innovations

First Chiropractic appointment
Today was my first day with Dr. Buckle and I must say I am very impressed. I've never been to a chiropractor before that has gone to great lengths to explain how he does things in a chronological order so that I am prepared for a treatment plan. He was able to show concrete proof of the problem and how we will work on it to move forward. The office was nice and clean, and I never felt like a "new" patient. 15/10 would recommend.
- JoAnna K.
Dr. Buckle was so helpful!
Doctor Buckle is extremely knowledgeable and explains everything he is going to do prior to the procedure. Would recommend Doctor Buckle to anyone who is looking for a personal experience done by a professional.
- Ryan C.
Amazing work
Dr Buckle and His Staff do an amazing job! The front office does a great job communicating cost, insurance, packages, and appointments. Polite and consistent customer service.
Dr Buckle is a phenomenal Doctor of Chiropractic and keeps me well informed of why we do certain things and how certain things work. I drive almost 40 minutes for my visits and I will continue to do so! I highly recommend this office
- Dominic K.
100% Recommend
I can't say enough about Dr.Buckle. I have been seeing him for many years. He has always been compassionate to my issues and different situations. He cares about his patients. My husband sees him as well.. currently helping him with a dislocated elbow. I recommend him 100%
- Raven R.
Great Chiropractor
Dr. Buckle is amazing! A great chiropractor. I've been seeing him for at least 2 years and he always finds and fixes the problem! Also a great man with a great family. Very humble and I feel like in addition to a great chiropractor, I have a good friend. Knowledgeable across a wide range of modalities – you will be glad you went to see him!
- John S.
Inviting Environment
Buckle Chiropractic is a warm and inviting environment. The care you get is second to none. The office staff our professional, friendly and always willing to help. Whether its with scheduling or with your insurance provider. Dr. Buckle is a fantastic Chiropractor and his main goal is the health and well being of all his patients. I would recommend their to anyone in need of chiropractic care.
- Todd E.
Great Experience
Had a great experience during my visit at Buckle Family Chiropractic. Office staff was very friendly and efficient. Dr. Buckle was easy to work with and understood my needs. Felt comfortable with the whole visit and look forward to my next appointment.
- Cody H.
Dr. Buckle is the best!
Dr. Buckle is the best! He's super friendly and he's really making a difference with my back pain. His front office staff is also amazing. They're so friendly, attentive, and responsive. They're also taking COVID precautions seriously, which was important to me when I was trying to find a new chiropractor.
- Melissa M.
So Helpful
Dr Buckle and the staff are always friendly and helpful. I've been going here for years and always refer friends and family to him. Whether I'm going because I hurt myself or just to move better, Dr Buckle always makes me feel my best.
- Amelie L.
Very Thorough
Must say it's hard for me to trust a new place. But they were great taking care of my wife so I decided to go. The moment I walked in. The staff is friendly and put me at ease for the tension I was having. Dr. Buckle was very friendly and discussed thoroughly what needed to happen.. I'm so glad I came here for my needs… Will be continuing to go there. Again, thank you to Mr. Buckle and your staff!
- Cogito
Very Accommodating
Dr.Buckle and his receptionist are Awesome!! They're always so friendly, helpful and very accommodating for appointments!! For me he helps with my lower back and neck issues. For my kids he helps keep their back aligned, especially after playing their sport, football and basketball.
-Kim B.
Very Thorough
My first time at the chiropractor in years and he was very detailed, patient and made sure to make you feel comfortable!
- Daniel O.
New Patient Experience
New patient experience was welcoming and informative and the adjustment was exactly what I was in need of, I feel great!
- Tiffany A.
So Grateful
So grateful to have found this great chiropractor during the shut down. He is very knowledgeable and helpful. His staff is friendly. A great overall experience!
- Laura C.
Miracle Worker
Dr Buckle is a miracle worker, I always leave so relieved and pain free! I've been to a fair amount of chiropractors and he is HANDS down my favorite. I could have cried today after my adjustment!
- Andrea S.
Great Chiropractor
Dr. Buckle was great. Extremely friendly and explained everything thoroughly. He made sure to check if I had any questions throughout the entire initial intake and treatment process.
- Christian E .
Great Experience
I always have a great experience… The staff is always friendly and helpful. Dr. Buckle does a great job! I always leave feeling 100% better than when I arrived.
- Joseph V..
Better Results!
Dr buckle has been great, thanks to this place I can walk and run better than before my injury. Great atmosphere and great people to talk with
- John L.
Dr. Buckle and Tawny were both Extremely Friendly
The waiting area was clean (even though I didn't wait at all for my appointment). Dr. Buckle was thorough in his explanations and took the time to listen to my issues and reassure me. I didn't feel like he was trying to oversell me on treatments on the first visit. I will be back!
- Rebecca D.
I Feel Good
I was nervous due to never going to a chiropractor before today. I left with confidence that I will start to feel better soon. Dr. Buckle is good at explaining what he's doing and I feel good, so far.
- Retha M.
Best Chiropractor
Dr. Buckle hands down is the best chiropractor I've ever seen. I was nervous about seeing a new doctor but himself and his staff made me feel completely comfortable. Dr. Buckle clearly offers a friendly, family like service that you don't see everyday. I look forward to my continued treatment and feel confident I will receive the results I'm looking for.
- Kristi V.
Definitely a Repeat Client
My first visit to this practice,staff was extremely friendly, doc was awesome. Would recommend it to anyone. Very cheerful and happy staff. Dr. Buckle was very helpful,quick and explained everything very well. I will definitely be a repeat client. Thank you Buckles staff.
- James J.
Great
This was a GREAT first experience! Dr. Buckle is easy to talk to, he listens and explains everything to put you at ease. I really enjoyed it and will return!
- Rasheeda B.
Time Spent With Me
"As a first time patient of this field of medicine I was very pleased with the amount of time the doctor spent during my consultation to educate me and make me feel comfortable with this type of treatment, I did not feel rushed at all and I very much appreciate that. A++!"
- Lisa Marie B.
Pleasant And Friendly Staff
"The doctor and staff are very pleasant and friendly."
- Cindy C
Helpful
"Very insightful doctor and a helpful staff!"
- Keana H
Walk Without Pain
"It was so nice to walk without pain!"
- Carl H
New Lease On Life
"Dr. Buckle and his staff are so knowledgeable and friendly. The relief I felt took a couple of visits but I certainly have a new lease on life now. I was in so much pain and was so miserable. Dr. Buckle was able to get me to a point that I haven't been to in years. I am exercising and pain free. I always look forward to my appointments and feel so good afterwards."
- Kim C
I love chiropractic
"Chiropractic has helped to relieve major pain with spinal adjustments. I no longer live with taking pain pills. I love chiropractic and Dr. Buckle."
- Joyce S
My pain was decreased by 50%
"I am so happy, by the second appointment my pain was decreased by 50% and continues to improve. I know its due to Dr. Buckle's extensive assessment and individualized treatment plan."
- Katie J
Dr. Buckle gave the best adjustment
"I tried three Chiropractors and Dr.Buckle gave the best adjustment and was sensitive to the painful areas."
- Karen P
Dr. Buckle was able to help reduce my pain
"Dr. Buckle was able to help reduce my pain. He provided treatment in a professional and caring manor. He has helped me get to a point where I can enjoy physical activity without pain."
-Tonya D
I was able to turn without pain
"When I started seeing Dr.Buckle I could not turn my neck. After 1-2 adjustments I was able to turn without pain. Lower back is better also."
- Sue K
My life has been forever changed
"I'll admit, I was a chiropractic skeptic, but Dr. Buckle changed my mind. I've had TMJ problems for about ten years, and I've had surgery, mouth guards, and physical therapy with no results. I came to Dr. Buckle upon my dentist's recommendation, and my life has been forever changed. I am virtually pain-free with no more popping or clicking, all because of what Dr. Buckle did for my jaw."
- Megan C
He's incredibly effective
In addition to the fact that he's incredibly effective, Dr. Buckle is warm, inviting, funny, and an all-around great guy. I'd recommend him in a heartbeat, and I'd encourage you to give him a try even if you are skeptical."
- Katlyn S
---
Buckle Family Chiropractic Reviews | (734) 953-9933